Sally Davies, Executive GM Member Relationships, HBF: I've used Lynette and the team at Winteringhams for both permanent and temporary assignments. On each occasion I have found them to deliver high quality candidates with the required skill-set.  They take the time to understand my workplace and ensure that candidates are culturally aligned.  The service is prompt and I am always kept informed of progress.
Travis Foster, Commercial Manager, Interite Corporate Interiors: "In business you need commercial partners whom you can trust and whom have our best interests at heart. This is why for over a decade, Interite relies and will continue to rely on Winteringham. I urge any company seeking recruitment or placements services to see past others and entrust Winteringham because they are a true partner in our business and I am confident that they will be for yours."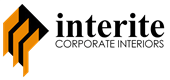 Ms Melody Jenkins: I would just like to commend and express my gratitude for having recruitment agents such as yourselves Lynell and Mandy. I have had experience with quite a few different types of agencies and I would like to say that Winteringham provides service and support that is far above the rest. In other agencies you may feel like just a number and you feel isolated and dislocated from the agents and job opportunities. However at Winteringham, I feel looked after and represented at a standard that is more than I can ask for. So I would like to commend your talent, skills and ways of being with candidates like me which makes me happy to being part of such a great organisation.
Ms Anne Toia: Dear Lynell, I'd just like to thank you for the temporary assignments I have had since being with Winteringham. I respect you immensely and find you to be an excellent consultant. I have just referred another lady on to you.